A WOMEN'S get-together was organised by Maratha Teli Samaj Vikas Mandal at Jaibharat Mangalam, Badnera along with haldi-kunku programme.
Shubhangi Shinde, Rajashree Borkhade, Meena Giramkar and Vijaya Bakhade were present as the chief guests. Guests inaugurated the programme by worshipping the image of Sant Jagnade Maharaj.
Various entertainment programmes including rangoli making, dish decoration, Ek Minute Show, balloon passing, throwball for children etc were organised.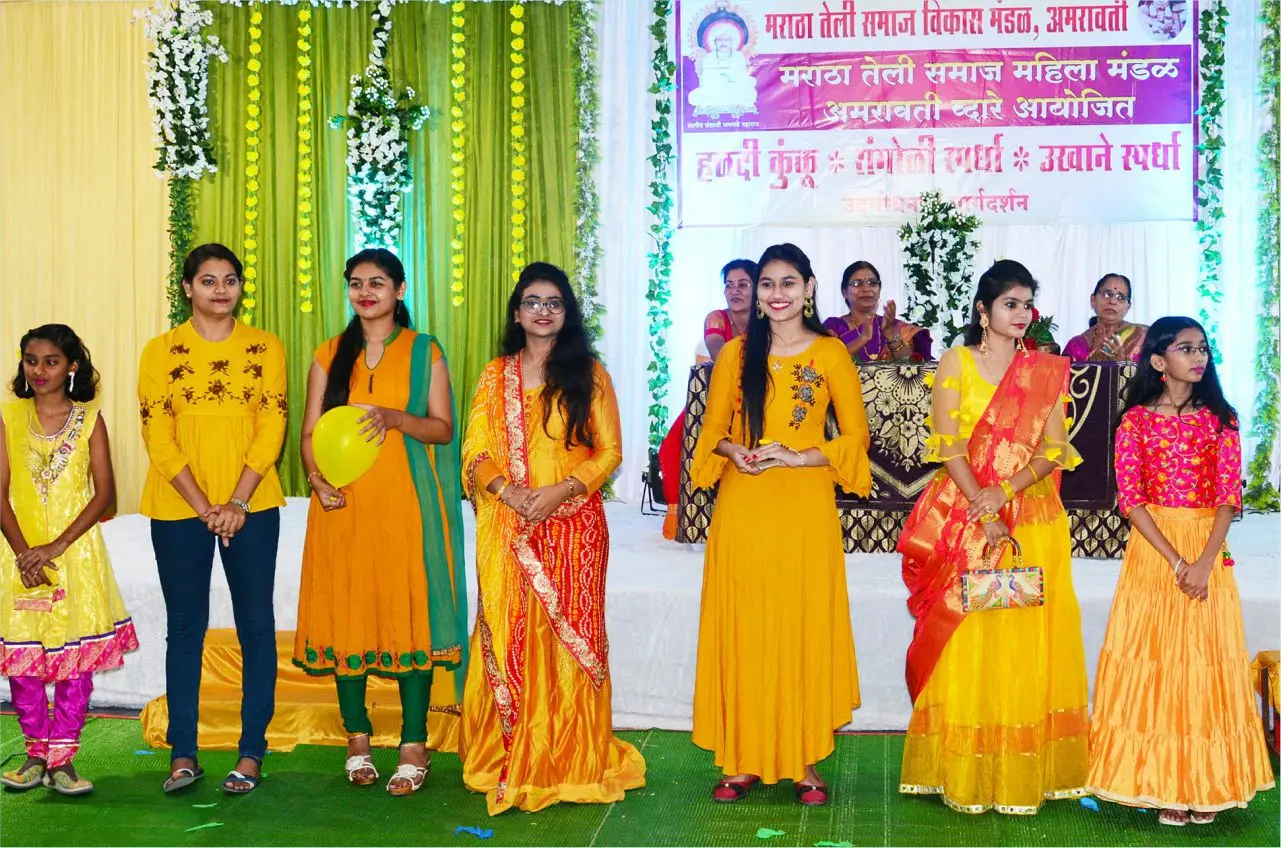 Smita Kale and Sandhya Shirbhate won the dish decoration competition while Arti Mehare and Sandhya Shirbhate won the matching dress competition among women. Among girls, Neha Bakhade, Kanishka Bakhade and Shreya Boke won the matching dress competition. Nisha Ambulkar bagged first prize in the rangoli competition. Arushi Daware and Swaraj Mehare won the passing the balloon competition and Arush Korat and Parth Bakhade won in throwball. All the winners were presented with prizes at the hands of the guests.
Pallavi Mehare, Seema Lokhande, Hema Daware, Varsha Bakhade, Pratima Kale, Priti Kshirsagar, Lina Boke, Seema Bakhade, Shalini Mahure, Bhagyashree Mahure, Priya Tirathkar, Alka Vyawhare, Shila Manglekar, Chatur, Lata Tidke, Yogini Kale, Yogita Raikar, Reena Mahulkar, Rupali Takpire, Arti Mehare, Pratiksha Khedkar, Prajakta Sarode, Snehal Giramkar, Dhanashree Mehare, Radhika Mehare, Shreya Boke, Neha Bakhade and others took effort for the succesful organisation of the programme.